Apple Inc. not interested in buying Manchester United: reports claim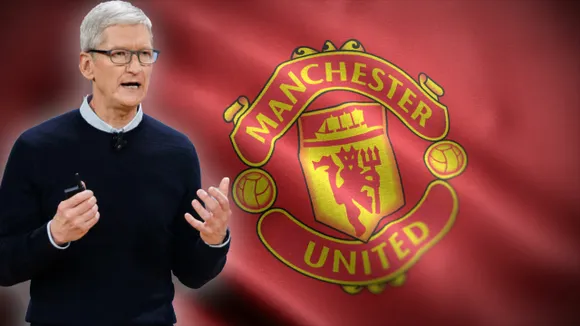 New Delhi: According to several reports released on Thursday there were speculations that tech giant Apple Inc. is interested in buying football club Manchester United, however, a new report has come forward claiming all the previous speculation to be false. As per sources, the announcement follows the Glazer family, who have owned the team for the past 17 years and are now planning to end their reign.
The Daily star released a report on Thursday claiming that Apple Inc. is in contact with several banks including The Rainee Group LLC, to acquire Manchester United. However, according to MacRumors, less than half a day later, a person with firsthand knowledge of the matter, however, claimed that the allegation was incorrect.
Although tech giant Apple Inc. has no interest in buying United, it has made efforts to produce sports programming. For the 2022 season, it has a deal with Major League Baseball (MLB) to broadcast weekly games on Apple TV+. With regard to football, Apple has a 10-year agreement with Major League Soccer (MLS), the top division in the US, which will be made accessible as a standalone MLS Season Pass on the Apple TV app beginning in February of 2019.
United released an official statement after the Glazer family expressed their opinions saying "The process is designed to enhance the club's future growth, with the ultimate goal of positioning the club to capitalise on opportunities both on the pitch and commercially."
The venerable Old Trafford stadium, owned by Manchester United, is also being considered for renovation. This would necessitate total demolition and complete reconstruction. According to Daily Mail, the stadium would be the most expensive playing field to renovate at a cost of nearly GBP 1.5 billion (about 14,800 crore).
The once-dominant Manchester United hasn't claimed a single Premier League championship since 2013 and no significant prizes in the broader European competition. The failure of the proposed European Super League and the criticism that followed, according to Daily Star, served as the turning point.