Haryana Rajya Sabha fiasco: Rahul Gandhi fumes at Kiran Choudhry
Gandhi told Choudhry that she had betrayed the party when she met him in his private container after being denied from joining Bharat Jodo Yatra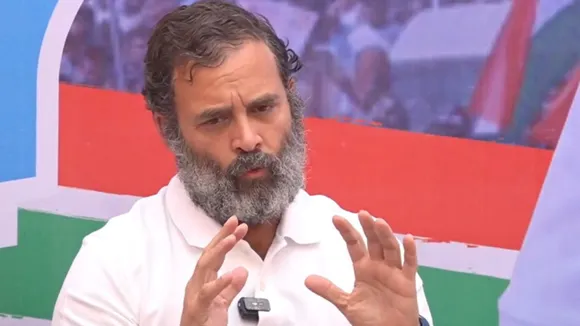 New Delhi: Peeved over the defeat of his trusted party colleague Ajay Maken in the June 10 Rajya Sabha elections from Haryana, former Congress president Rahul Gandhi recently showed his extreme displeasure at senior leader Kiran Choudhry during the ongoing Bharat Jodo Yatra in Maharashtra.
Congress sources claimed that Choudhry first tried to join Rahul Gandhi during the march itself but was denied entry.
Later, she decided to meet Rahul Gandhi in his private container. On seeing her, the former Congress chief, who was then with 3-4 party leaders, got furious. He told Choudhry that she had betrayed the party by not supporting Maken in the Rajya Sabha elections.
An anguished Choudhry was in tears and insisted that it had happened by mistake.
Maken had blamed Choudhry for his defeat and claimed to have enough proof to prove his allegation.  
According to Maken, Choudhry was well-versed with the entire voting procedure as this was not the first Rajya Sabha election in which she voted, insinuating that she deliberately invalidated her vote.  
Instead of marking "1" (one) under Maken's name and picture as laid down in the procedure, Choudhry tick-marked it, resulting in the vote being declared invalid.  
He had also approached the Punjab and Haryana high court challenging the victory of Bharatiya Janata Party (BJP)-backed independent candidate Kartikeya Sharma.  
According to the sources, Rahul Gandhi told her that he is not an emotional person like his mother and former Congress president Sonia Gandhi. The meeting visibly ended on a bitter note.
All eyes are now on Choudhry's next move.